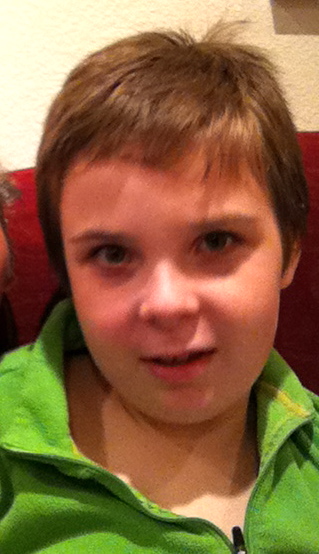 In the quiet stillness of the morning, you decided it was time to transition from the warmth of my womb to the world of wonder awaiting your arrival.  As dawn broke, the sun rose over the hills spreading orange hues that lit up the violet sky and turned down the stars.  Fifteen hours later, after the sun traversed the sky blazing the trail for the moon, your father and I held you in our arms.
You joined us on the eve of February 1st 2002.
We greeted you with great expectations.  We celebrated your arrival surrounded by your aunties and grandparents.  Feelings of joy mixed with exhaustion flooded my senses as I watched your father gaze down upon you.
That evening, in the quiet of the hospital, after everyone had gone home, your father slept in the bed while I rocked you in my arms.  I whispered stories of love in your tiny little ears of what I believed our life would be together.  In that moment,
I had no idea how powerful a teacher you would be in my life.
Early on, I knew you were a very special child.  The neurologist diagnosed you with autism at 2 ½ years.  I sat in his office feeling as though the air had been sucked out of the room.  And there you stood, watching the birds fly, banging your hands on the window just as you did moments before, completely unaffected by the label.
Nothing changed and everything changed.
I swam in the depths of sadness and grief for quite some time.  At times I felt like I was drowning, pinned down by the force of crashing waves, over and over again.  I fought the waves, struggled to breathe, so full of fear.
You waited for me, standing on the sand, gazing up at the stars, birds flying above, watching the whales and dolphins play; your faith in me never waivered.
You patiently guided me to find my way back home to love.
A beautiful, pure love swirls around you and engulfs anyone that comes within your realm of being.  You touch lives with the simplest of interactions.  At the grocery story, the park, Costco and walking down the street.  Anyone who takes the time to connect with you experiences the joy of wordlessness and is forever changed by your love and sensitivity.  You teach each person what it means to truly connect from a place of love and peace.
I believe you showed up in this world as a profound teacher. Oh how the lessons have come fast and furiously.  Feels like a space shuttle burning up through the atmosphere, thoughts surfacing and burning up with a greater awareness.
You've taught me love blows fear to pieces.
I'm deeply grateful you chose me as your mother and continue to teach me to listen and lead from the place of peace and clarity.  I support your journey every day with love and renewed hope for a day when autism will no longer be a painful struggle for so many.
Whenever I feel a bit stressed or out of sorts, all I need to do is take a few deep breaths, get present and share a moment with you. 
You show me the way back to love.
Happy Birthday dear sweet Ian.
Love.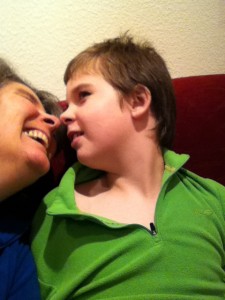 As a Mind-Body and Leadership Coach, Diane Hunter guides clients from a state of pain and overwhelm to a place of calm and deep connection to love and joy. She offers a unique experience with horses where individuals step into their leadership and learn to build trust and gain a deeper understanding of the power of non-verbal communication. She writes on her blog www.afterautism.com. On most days you'll find her hanging with her greatest teachers; her children, and her husband in their home in Los Gatos, CA.